30 years of Eastwood Insurance Brokers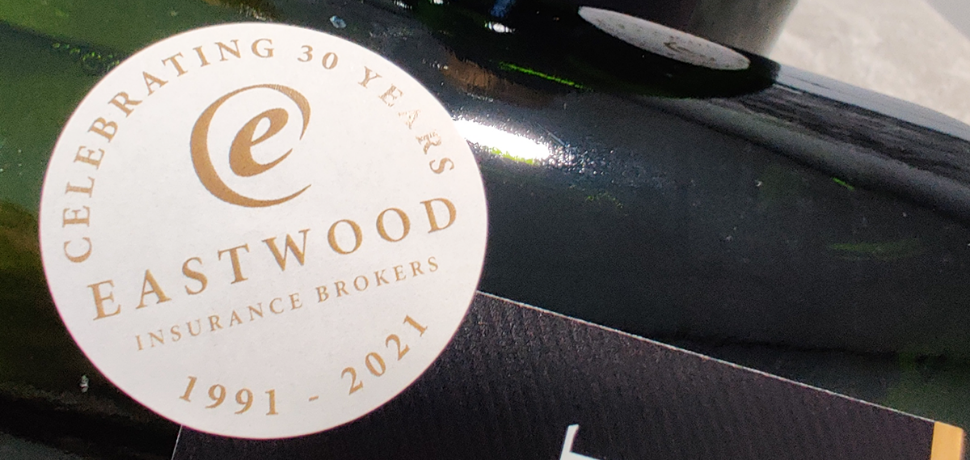 2021 is a special year for Eastwood Insurance Brokers as we are celebrating our 30th anniversary.
In late 1991, our Chairman John Eastwood and Directors Jayne Clowes and Andrew Sugden came together to form an independent Insurance Brokers – Eastwood and Partners.
Fast forward 30 years and we have grown from 3 employees in one small office to a team of 60 at Northumberland House in the heart of Huddersfield town centre; we have rebranded as Eastwood Insurance Brokers and we have grown into a group of companies consisting of Eastwood Private Clients, EP Risk Consultancy, Eastwood Financial Services and Credit Risk Management providing insurance solutions, risk management and financial services.
Our 30th anniversary is the perfect time to recognise the huge contribution of our valued employees in making Eastwood Insurance Brokers what it is today.
The Directors – John Eastwood, Jayne Clowes, Andrew Sugden, Lucy Hodgson, Tony Crabtree and Ian Sheppard – are celebrating our 30th anniversary with a cheers. Our team all received a bottle of Champagne to mark this momentous occasion. Here's to the next 30 years!
Share this article on your social media: